Looking for an Added Price Option plan in Seward?
We've got you covered.
At Suhr & Lichty Insurance Agency we realize that farming is the backbone of our country, and no matter how large or small your farming operation is, we have the expertise to help properly insure your business.
Being independent, we have partnered with the best crop insurance company in Nebraska. This is important because crop insurance costs are the same no matter what crop insurance provider you are with.
This means we have the flexibility to truly find you the best possible product at the best price.
Added Price Option (APO) can help simplify your crop insurance decision making, because it's easy to increase your bushel price without the guesswork of determining a specific price projection month.
What is a Added Price Option?
The additional price option is a supplemental product to your traditional multi-peril crop insurance policy. It allows you to increase the insured value on your corn and soybean crops. Primarily it is used to add to your insured value per bushel, in case of a yield loss.
How Added Price Option works
An APO policy can offer these advantages:
Select a price election within a range over your current
federal crop insurance projected price and get paid
when bushels fall short of your yield guarantee.
You have the option of locking in a bushel per acre
price election higher than the federal crop insurance
projected price.
Losses are paid on an optional or basic unit, depending
on how units are structured under the federal coverage.
Losses will be paid on an optional or basic unit basis
even if you choose the enterprise unit option on your
federal crop insurance policy. There is no limit on the
number of optional or basic units on APO.
APO allows you to get a yield loss indemnity payment
even if harvest price is higher than projected price.
Supplement federal crop insurance coverage to help
cover input costs in the event of a yield loss.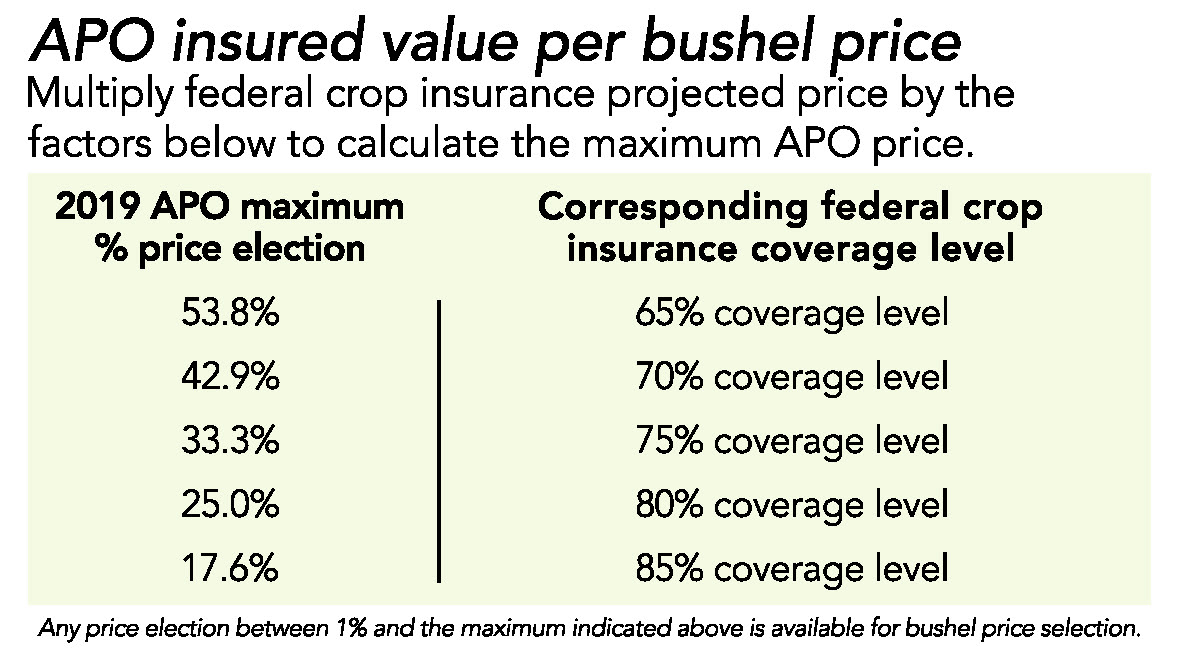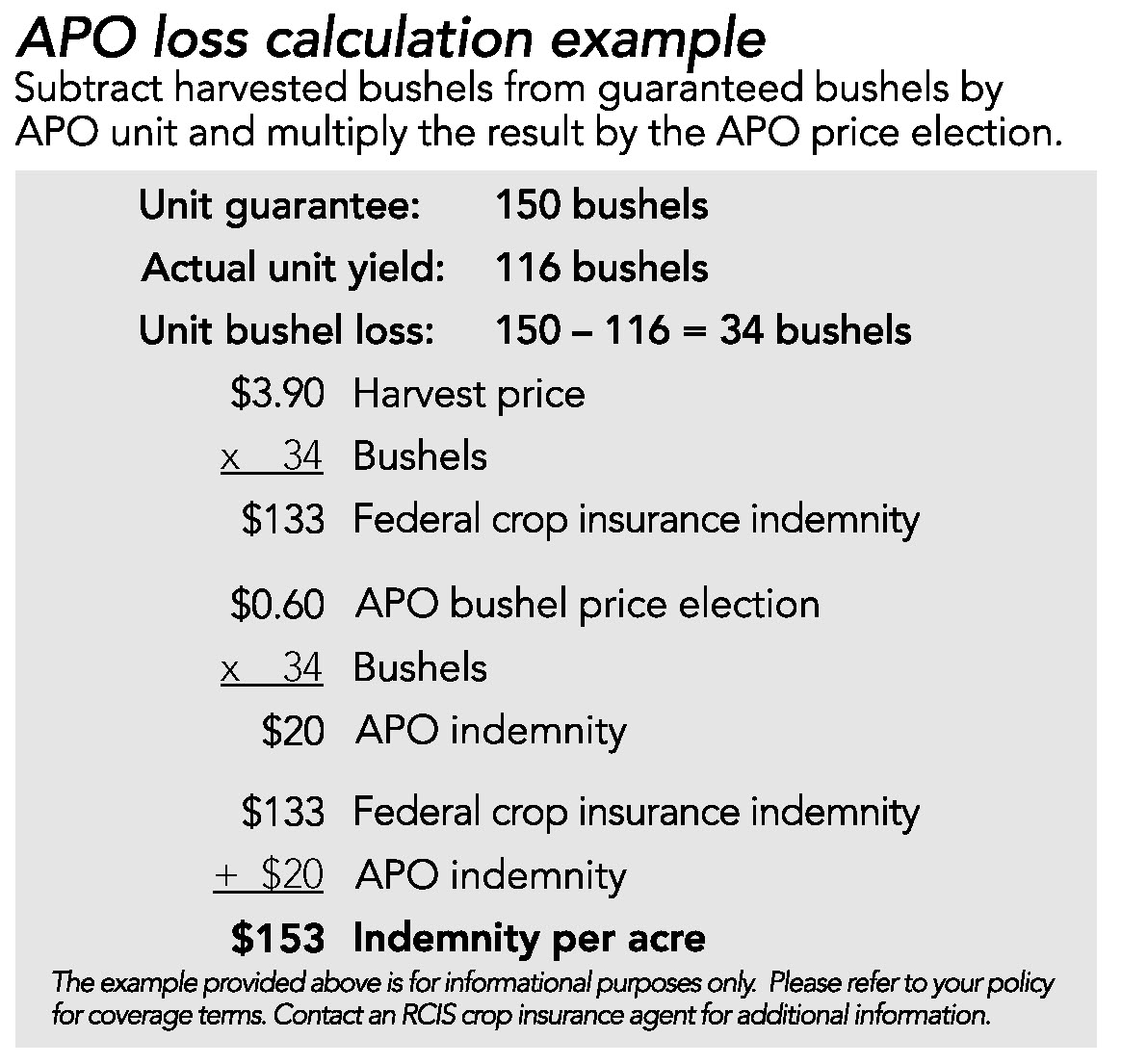 How much does a Added Price Option plan cost?
The cost of an added price option plan depends greatly on the type and price election of coverages you specifically need.
The good news is that we can provide a quote easily based off of your multi-peril crop insurance.
When can I buy an Added Price Option Plan?
Added Price Option has to be purchased along with your multi-peril crop insurance, therefore it has a March 15 sales closing date.
How to get started on your Added Price Option quote
To get started on your quote, call our office or click over to our quotes page. Either way we'll make the process simple!