Looking for a Replant Option for your crop in Seward?
We've got you covered.
At Suhr & Lichty Insurance Agency we realize that farming is the backbone of our country, and no matter how large or small your farming operation is, we have the expertise to help properly insure your business.
Being independent, we have partnered with the best crop insurance company in Nebraska. This means we have the flexibility to truly find you the best possible product at the best price.
At no additional cost, the Early Bird feature gives you a way to manage risk when you wish to take advantage of early favorable planting conditions. Replant Option (RO) offers up to $50 per acre replant insurance protection with Early Bird Planting Protection on acres not covered by federal crop
insurance on most crops where offered. It applies to acres whether or not you meet the 20 acre/20 percent rule for replants covered by the federal crop insurance policy.
Supplemental Replant Option with Early Bird Planting Protection features
Getting plants in the ground early may potentially increase odds for
a faster maturity and earlier harvest. The earliest planting date (EPD) for this option is up to 20 days before the federal crop insurance
planting date.
Covers second crops if first crop was prevented plant and the acreage qualifies for double cropping.
Your federal crop insurance policy may not cover all your replant expenses.
Replant Option policy pays based on the insurance per acre selected or, if selected on your application, by share.
Replant Option Examples & Scenarios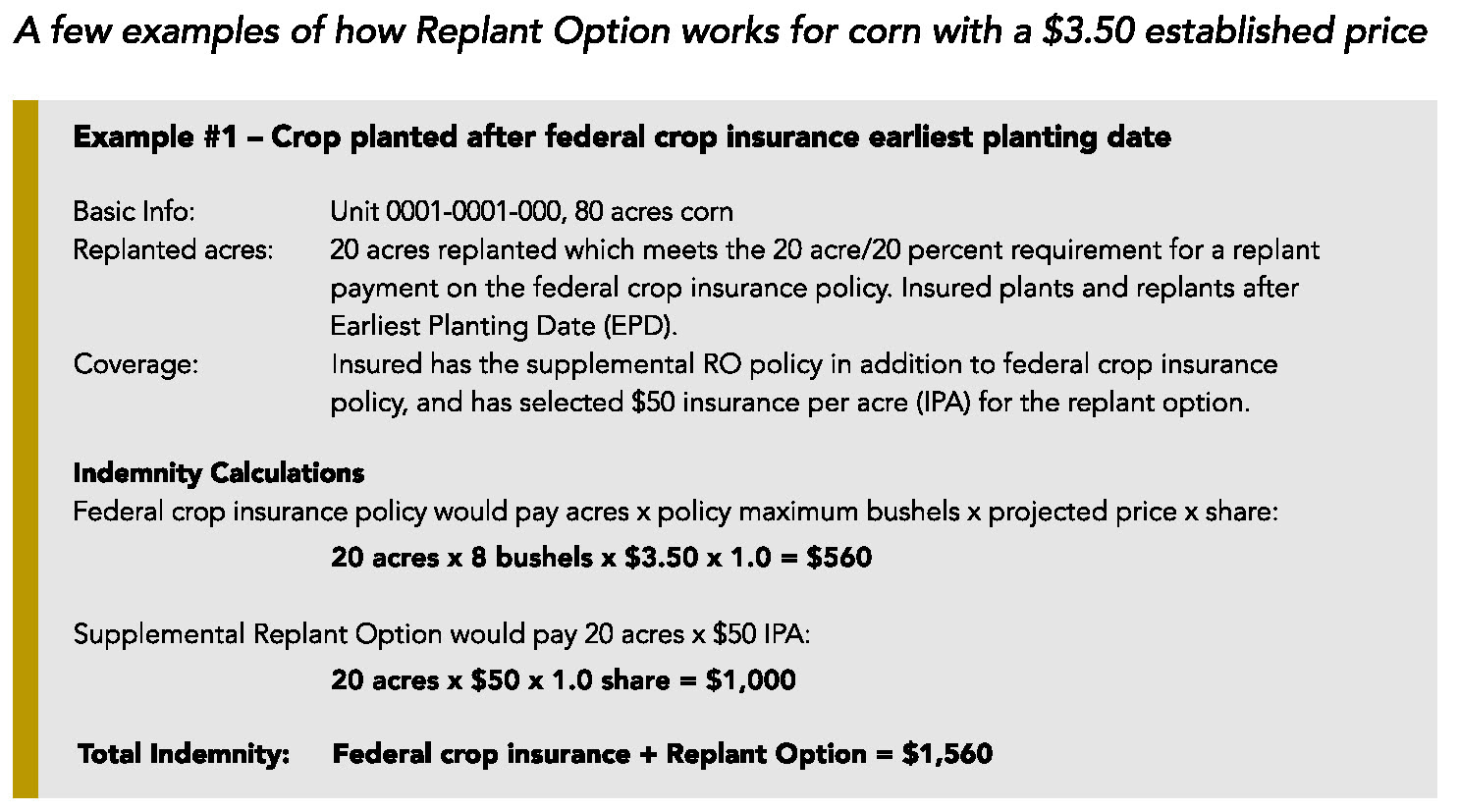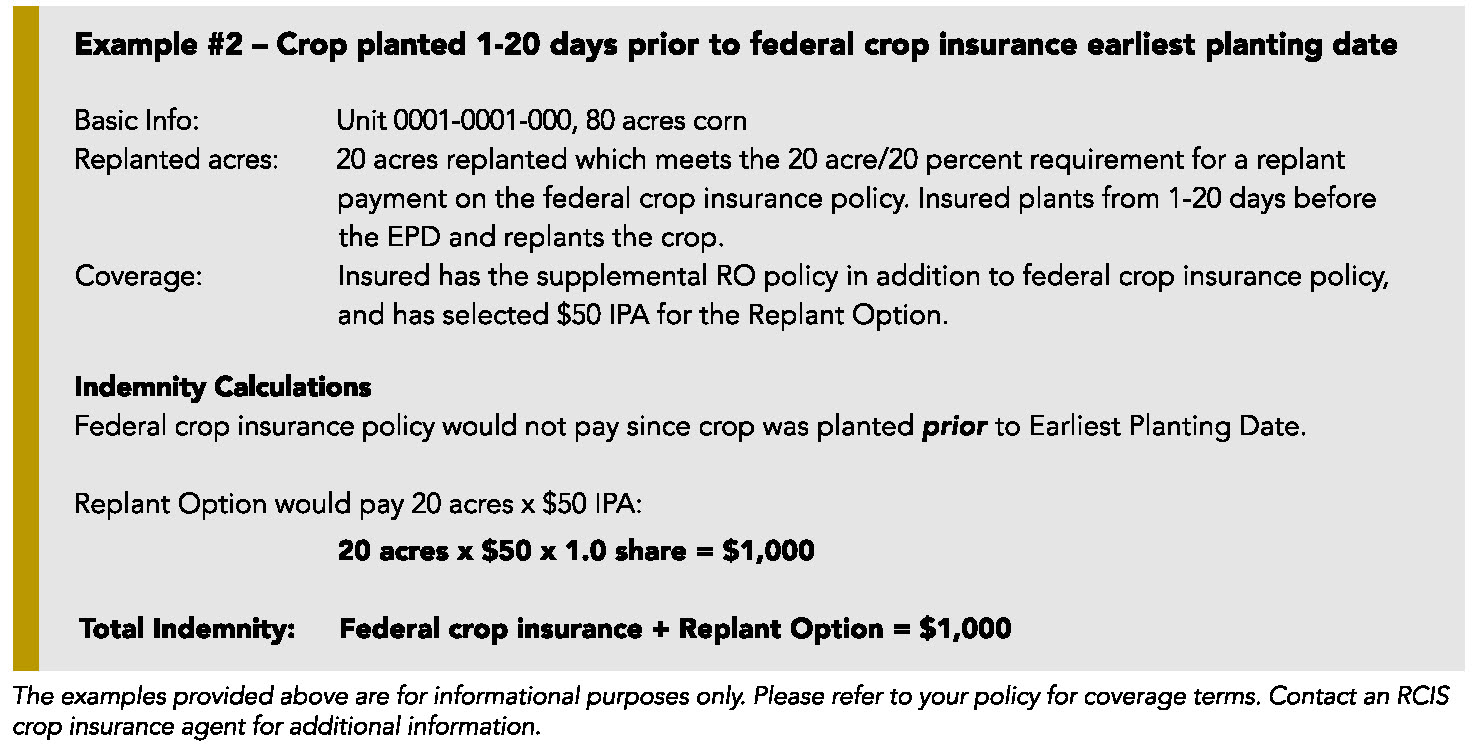 How to get started on your Replant Option quote
To get started on your quote, call our office or click over to our quotes page. Either way we'll make the process simple!